Biogeography at CCNY: The world meets in the city that never sleeps
Biogeography at CCNY: The world meets in the city that never sleeps
City College of NY cluster of Biogeography/Biodiversity Science labs.
Organizers: Andrea Paz, Ana Carnaval
Talks showcasing work that has been conducted (several in collaboration) within the topic of biogeography. Work to be presented spans the tropical Americas, Africa, the northern Atlantic, and Asia, with some work done at global scales. Organisms span from echinoderms to herps, mammals, plants, and butterflies.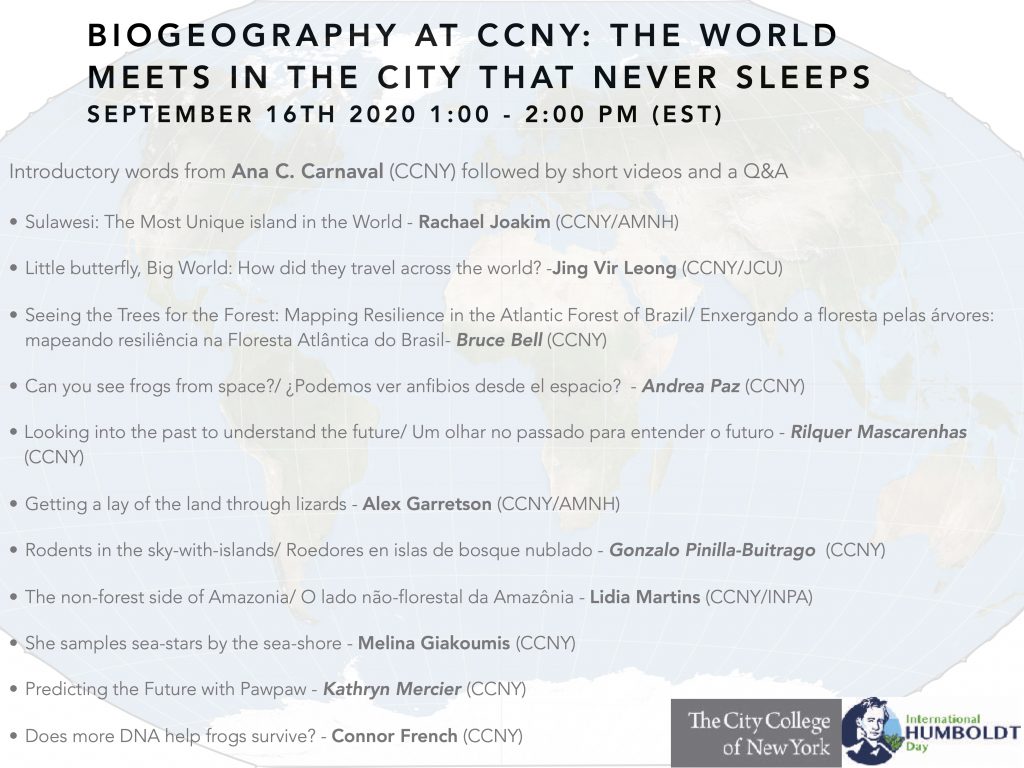 ---
Presentations with English sub-titles
---
Presentations with Spanish sub-titles
---
Presentations with Portuguese sub-titles
September 16 @ 13:00
New York, North America, USA
Ana Carnaval, Andrea Paz