Alexander von Humboldt: the link between primates, biogeography and the advancement of science in Colombia
Alexander von Humboldt: the link between primates, biogeography and the advancement of science in Colombia
Image: Páramo landscape in Chingaza National Natural Park, El Palacio Sector, Cundinamarca, Colombia. Through this image we remember Alexander von Humboldt and his expeditions carried out through the wide range of altitudes of the geography of Colombia. His journey, from lowlands to high mountains and páramos, allowed him to recognize the close relationship between local environmental conditions and adaptations of animal and plant diversity.
Organizing Institution: Semillero de Investigación en Primatología y Conservación de sus Ecosistemas – SIPCE, Universidad de Caldas
Location: Manizales, Colombia
Talks:
Dr. Alberto Gómez Gutiérrez, PhD FLS, from Universidad Javeriana, Bogotá, Colombia. (Live, with Q&A session)
Alexander von Humboldt: A biogeographic epiphany between Magdalena river and Chimborazo/Alexander von Humboldt: una epifanía entre el Magdalena y el Chimborazo
Abstract
The biogeographic profiles produced between 1802 and 1803 by Alexander von Humboldt and Francisco José de Caldas can be postulated as synchronous, though dissimilar, infographics. Both graphic syntheses could have arisen from a foundational drawing: the Barometric leveling that Humboldt traced when he travelled from Cartagena to Santafé along the Magdalena River, before his first encounter with Caldas. It is postulated that this barometric profile of Humboldt is the image that, once shared, triggered a stimulating counterpoint and led both travelers to develop phytogeographic profiles, no longer just geographic profiles, centered respectively on two volcanoes: Chimborazo and Imbabura. This talk presents epistolary and iconographic evidence to support this appreciation and discusses the reciprocal influences of these two scientific travelers, as well as the asymmetric diffusion and appropriation of their work in the history of biogeography.
______________________________________________________________________________
Dr. Jessica Lynch-Alfaro, PhD, from UCLA (https://www.anthro.ucla.edu/faculty/jessica-lynch-alfaro)
Biogeography of Cebidae: patterns and research perspectives/Biogeografía de Cebidae: patrones y perspectivas de investigación
Abstract:
Our modern understanding of the Neotropical primate radiation has its foundations in discoveries made by early observers and explorers, like Alexander von Humboldt. Taxonomic studies of the primates of the Americas have been greatly advanced by more recent explorers and researchers, such as Philip Hershkovitz. In this talk, I will discuss our current knowledge of Neotropical primate evolution, or the monkeying of the Americas, and provide more detailed case studies of the biogeography of the Cebidae, the squirrel monkeys and the capuchin monkeys. This group is of particular interest because within the relatively rapid time period of
their diversification, we see the evolution of large brain size, extended life span, delayed maturation, and tool use in capuchin monkeys, while we see the evolution of hypersociality and highly diverse social systems in the squirrel monkeys. These groups also encompass three Amazonian radiations and the colonization of diverse biomes such as Llanos, Caatinga, Cerrado, Atlantic Forest, Andean valleys, and Pantanal wetlands. I will highlight current explorers and researchers that contribute to modern knowledge about these monkeys, and discuss Anthropocene impacts on primates, and the ways that biogeography and phylogenetics can
inform primate conservation priorities.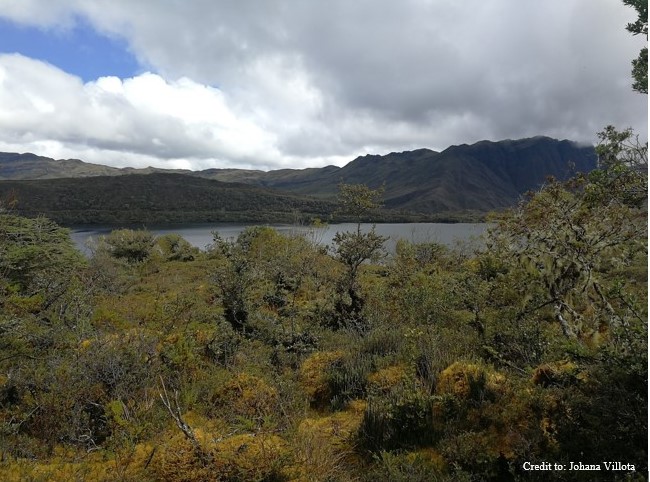 September 17 @ 15:00
Colombia, South America
Semillero de Investigación en Primatología y Conservación de sus Ecosistemas